Unlocking digital transformation with Robotic Process Automation (RPA)

The term "digital transformation" has become synonymous with a company's striving for modernization. It enables companies to transform their operating models to improve the customer experience, increase successful results, and gain a competitive advantage in the marketplace. While many technologies, processes, and cultural adaptations are required to successfully drive digital transformation, "automation" is a critical aspect of the entire process.
With its ability to digitize multiple operations and processes, Robotic Process Automation (RPA) has great potential to accelerate digital transformation for a company.
How RPA supports digital transformation
The easiest way RPA accelerates digital transformation is to relieve a team of unproductive, redundant, time-consuming, and repeatable manual tasks and allow the team to focus on the core tasks that ensure business growth. By introducing RPA in different phases and functions, a company can save time and resources and ensure better responsiveness at almost all points of contact in its value chain. By helping a company save time, money, and bandwidth while improving the customer experience, RPA can be groundbreaking in improving business performance and results. It is important to understand, however, that "RPA" or "any other type of automation" only enables a company to accelerate digital transformation, but not fully achieve it.
RPA enables companies to achieve the following skills to help them with digital transformation initiatives:
How to use RPA for digital transformation
The first important step in this direction is to ensure that the goals of the RPA program are aligned with the company's overall digital transformation strategy. The other critical aspects to consider when leveraging RPA for digital transformation are:
Digital transformation: the end goal
Customers and employees are the foundation of every company. Therefore, all companies must be committed and satisfied. RPA programs support data retrieval and the introduction of relevant processes to increase employee engagement and customer satisfaction – a decisive step towards scalability and transformation. The efficiency and adaptability of the ecosystem through RPA also made it possible to shift the focus from monotonous back office jobs to those that provide business value and customer loyalty, enabling further process transformation and improvement. When RPA is combined with other digital technologies such as artificial intelligence (AI), machine learning, intelligent workflow tools and digital assistants, companies can achieve end-to-end digital transformation.
Credit: airdone / Shutterstock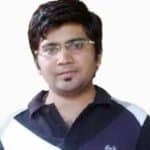 Bhavin Sankhat is project manager, employee collaboration at Synoptek. He has more than 10 years of experience executing several personal automation projects, particularly those related to Microsoft technologies. He works closely with Synoptek customers to help them plan, document and control their employee productivity tasks and to develop solutions that streamline their business processes.
July 22, 2021