RPA is poised for a big business break-out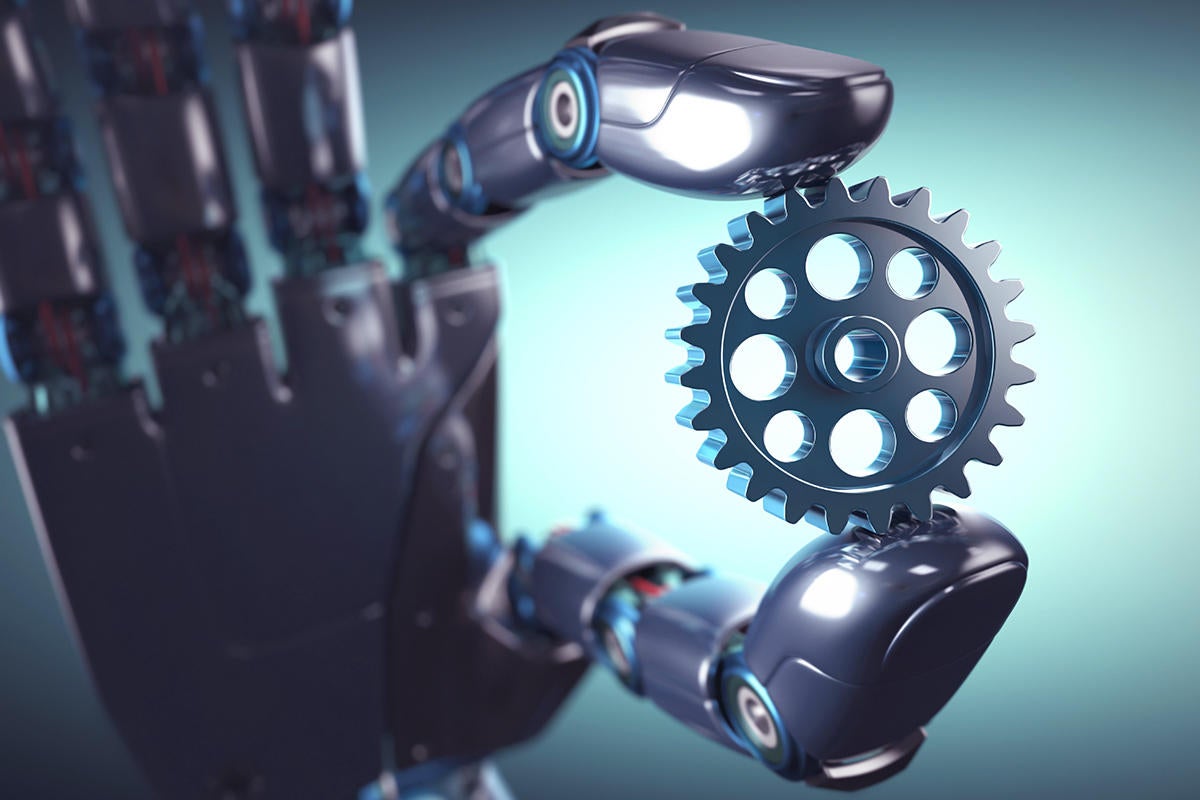 Software that automates basic tasks is gaining ground in large companies where CIOs try to make business processes more efficient.
The technology known as Robotic Process Automation (RPA) enables IT departments to configure or train software for routine tasks such as generating an automatic reply to an email or managing more complex tasks such as process flows in insurance systems. In contrast to machine learning and artificial intelligence, which companies also use to automate workloads, RPA is controlled by defined business logic and structured inputs.
The potential of RPA to streamline processes is used in all sectors. AT&T, Ernst & Young, Walgreens and Deutsche Bank invest in RPA, among others, to increase the efficiency of their business.
According to Forrester Research, spending on RPA tools will exceed $ 1 billion in 2019, but will reach $ 1.5 billion by 2020. 40 percent of the companies will operate automation centers and frameworks this year. These investments have been a boon to Blue Prism, UiPath, and Automation Anywhere, which are valued at $ 11 billion.
"Investment funds continue to flow into RPA platform companies," Forrester analyst Craig LeClair wrote in a blog post in April.
Here, IT managers discuss how RPA implementations can increase business efficiency in their organizations.
"Drop the drudgery" of data routing
Shane Jason Mock, vice president of research and development for American Fidelity Assurance, was skeptical when he first heard about the use of software bots to automate data entry. A demo of RPA, which automatically moves data from a table to a mainframe, changed his mind.
When Mock, whose company handles 2.5 million health insurance policies, needed a tool to move data from legacy systems, he chose UiPath's RPA, which American Fidelity now uses in its accounting, claims handling, and other business areas.
"Robots are good at moving data across multiple systems," says Mock. They do it faster and with fewer mistakes than humans. Mock estimates that American Fidelity automates 10 hours worth of tasks for every hour it spends building bots.
Mock also combined RPA with machine learning to classify and route emails about claims and other business processes. Before that, people would read every email and forward it to the correct address. Scanning 9,000 emails that previously took 45 hours now takes 3 seconds, says Mock. The combination of RPA with AI is growing in popularity, especially in process mining, where the technology identifies patterns and anomalies in the actual execution of a process rather than as theoretically presented.
While automation tools like RPA raise questions about the potential job cuts, Mock says he's retrained and hired more people to build and work with the bots. Other employees are laid off to alleviate customer problems. People are still needed because it is difficult to replace domain-specific institutional knowledge, says Mock.
"People who know the business really well and are able to learn the software make a great combination," says Mock.
Accelerate legal protection management
RPA also replaces the grunt at immigration law firm Berry Appleman & Leiden LLP, which has seen a surge in business thanks to tech clients struggling to hire employees with H-1B visas.
The company uses UiPath software to collect information, including payroll data, as well as resumes and passports, from government websites such as the US Bureau of Labor and enter it into its case management platform, Vince DiMascio, the company's CIO, told CIO.com at MIT Sloan CIO Symposium in May.
Paraprofessionals, who previously went site by site to collect the data, focus on more complex political work.
The learning curve for UiPath is short. Employees can self-certify or train themselves to use UiPath, and even create and deploy a bot within two weeks. The implementations are managed through training by Ashley Fleischer, a project manager and business analyst.
Without RPA, developers would have had to build and maintain APIs and systems to crawl websites for information, DiMascio says.
Overall, RPA allows DiMascio employees to focus on other endeavors, including adopting serverless computing, chatbots, and machine learning software to simulate hiring scenarios or predict outcomes based on large amounts of data.
"It all comes back to the customer experience, improving speed and quality and our ability to do things we can't do with humans," says DiMascio.
Insurance claims now handled by bots
State Auto Financial uses RPA to reduce the time it takes for insurance company's employees to manually process claims and other tasks, says Greg Tacchetti, State Auto's CIO.
The process of calculating total vehicle loss has historically been labor intensive. Several people have to register with insurance systems, order letters of loss, insert letters of loss in envelopes and forward them to customers and other parties.
Now many of these steps are "recorded" and executed by bots that can operate around the clock, increasing the speed of claims handling. Ultimately, State Auto automated roughly 80 full-time equivalents of work, resulting in faster turnaround and better quality service to customers. State Auto also uses bots in HR, customer service, and finance, among other things.
Overall, State Auto has saved more than 60,000 man hours a year, says Holly Uhl, the company's director of operational excellence and robotics.
The RPA work is part of a broader business transformation aimed at improving the customer experience for the property and casualty insurance provider that serves thousands of customers in 30 states while doubling revenue to $ 3 billion.
"There was a strong mandate to do things differently, so we decided to rebuild our back office technology and move to digital delivery," says Tacchetti.
Software automates travel management
David Thompson, CIO of American Express Global Business Travel, found success with RPA early on after hiring a handful of engineers to research the technology.
Early wins included automating the process of canceling a flight ticket and issuing refunds, a task previously performed by employees. The company is also exploring how it can facilitate recommendations for automatic rebooking in the event of an airport shutdown and automate certain charge management tasks.
"We took RPA and trained people on how to do these things," Thompson said at the Forbes CIO Summit 2018. "The list of things we could automate is getting longer."
Implementing RPA requires serious change management. For example, Thompson's team needed to teach business leaders how the technology works and have them evaluate its operations to determine where RPA might fit. Add to that the challenge of reassuring 12,500 travel agents, some of whom the software will take over that they still have a job. "It was scary for a lot of people," Thompson said. Ultimately, he reassigned these employees to connect with the company's customers and perform other higher-value tasks.
"Our business leaders are coming on the journey," said Thompson. "They didn't think these things were even possible and we are now showing them the art of the possible."
Copyright © 2019 IDG Communications, Inc.
April 13, 2021