RPA: Employee Out Of The Cloud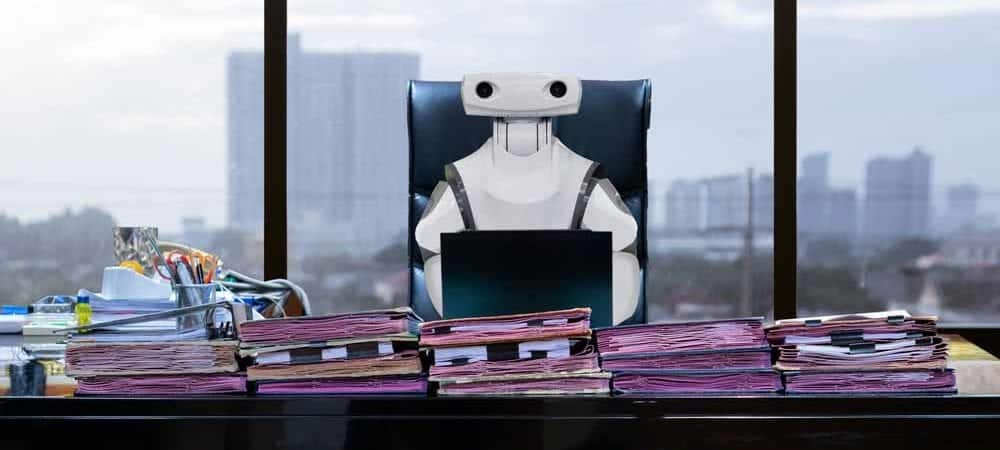 Repeating tasks can be time consuming and are often prone to errors. Robotic Process Automation (RPA) can help.
As a rule, numerous systems are involved in the execution of end-to-end business processes, and ERP systems such as S / 4 Hana play a central role. However, the efficiency of process execution is often impaired by the automation limits of the systems involved. Employees are often confronted with repetitive tasks that are time-consuming and often error-prone. Notorious examples are the monitoring and maintenance of master data, data transfers from or to Microsoft Office applications or the collection of data from systems for reporting purposes or similar purposes. As a back office worker outside of the cloud, Robotic Process Automation (RPA) can be a much-needed alternative.
Software solution SAP Intelligent Robotic Process Automation (SAP Intelligent RPA) has recently gained in importance in this context. The solution can help to avoid system or media discontinuities at low cost and to keep processes as stable as possible. SAP Intelligent RPA is a software solution hosted on the SAP Cloud Platform (SCP) that coordinates the interactions of a graphical user interface and manages the programming interfaces of systems. The central orchestration of automations takes place via this cloud service, which then distributes the individual functions to local instances. As a result, SAP Intelligent RPA supports employees in daily business processes – if necessary, the service can even take care of them independently.
Thanks to the SAP Cloud Platform, the integration of SAP Intelligent RPA into existing SAP system landscapes is easy. After successful activation of the SAP Intelligent RPA Service, any system can be integrated. Connectors of the software solution quickly recognize the user interface of systems, including but not limited to user interfaces of Microsoft Office applications, web applications and SAP GUI. Especially with regard to the integration in S / 4, SAP offers numerous predefined automations that simplify the subsequent process automation.
Benefits of SAP Intelligent RPA
The greatest benefits of SAP Intelligent RPA are cost savings, improved quality, and time savings. Compared to many other common process automation solutions, automations based on SAP Intelligent RPA are easier, faster and cheaper to implement. Actual cost savings from automation can be calculated based on time savings – time that employees would normally have spent manually completing tasks.
Processing and performing repetitive tasks manually is usually prone to errors. An adequately implemented automation can correct possible processing errors. With regard to critical processes, every automation should be carefully tested in order to avoid systemic automation errors and to achieve a quality improvement.
Time savings achieved through automation usually also mean later savings in process costs due to shorter processing times. In addition to saving time during processing, the processing speed can also be increased, which leads to even more advantages. For example, processes can run without a time buffer. It can be assumed that savings in processing time will lead to an increase in employee productivity rather than downsizing.
SAP Intelligent RPA plays an important role in the integrated and automated execution of business processes across several different systems. Manual repetitive tasks are ideal for automation. Human workers should focus on more important areas that RPA cannot yet replace. In addition, adequate automation of repetitive tasks avoids unintentional errors caused by manual processing, thereby increasing the quality of processes and throughput.
March 31, 2021