How to mine processes to gain RPA gold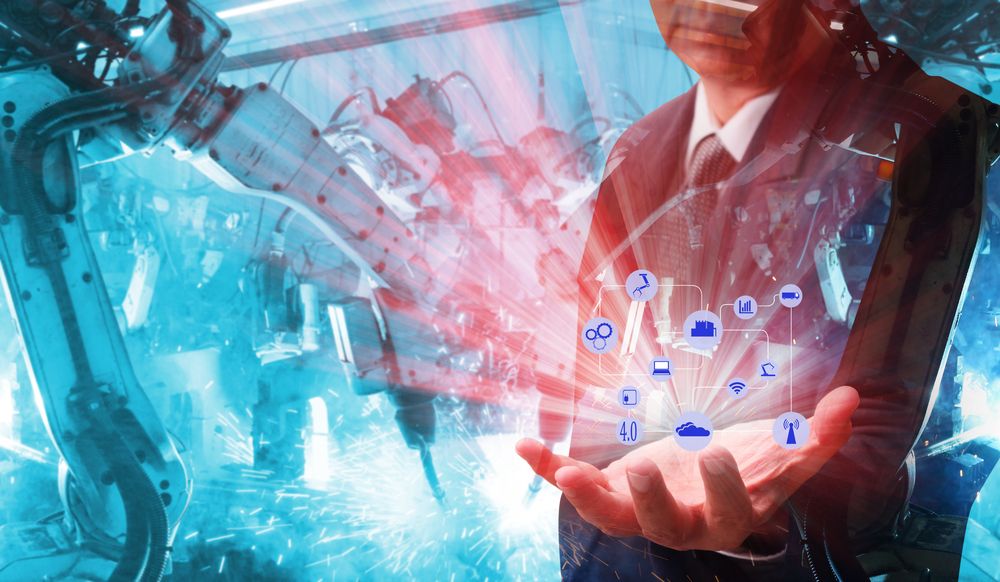 A common challenge to justifying and maintaining a successful Robotic Process Automation (RPA) program is building a strong pipeline of the best process candidates. I understand that not every organization has the desire or ability to build a self-sustaining RPA CoE that is scalable. In some cases, the benefits of RPA are quite limited and the cost cannot be justified. With RPA now rolled out for the cloud, there are many ways to implement RPA without incurring the full cost of a CoE.
How do you find processes for the pipeline?
To find the best processes for the pipeline, you can use a Business Process Discovery (BPD) method. BPD is the discovery of processes within the company using methods to define, analyze and measure the process with the intention of optimizing and / or automating it. There are two approaches to BPD: manual and automated.
Manual process discovery is relatively inexpensive and will tie the rest of the business into your RPA journey. It's a great way to get them excited by creating contests and recognizing those who make valuable contributions. It also offers a new career path – from back office agent – to RPA analyst or even RPA developer. This commitment and new opportunities are important for your corporate culture.
The more traditional manual approach requires analysts and subject matter experts (SMEs) to work together and participate in workshops and interviews to discover and document the details of the process.
The other approach, Automated Process Discovery (APD), has gained greater recognition in the industry in recent years. It promises to expose the reality of a wider range of business processes – on a large scale – without exposing the high resource demands on stakeholders or SMEs. So much so that it's even found its way into RPA products like Automation Anywhere Discovery Bot, Kryon Process Discovery, and UiPath Process Mining & Task Mining.
Process mining vs. task mining
There are two techniques of automated process discovery, process mining and task mining, each with their own merits.
Process mining is a set of methods and tools that analyze system event logs to produce factual data about sequences of tasks that are performed in the system. Analysts model or organize sequences for further analysis in processes. Some process mining tools have predefined processes for specific target systems that enable faster results.
Task Mining produces output similar to Process Mining, but the data comes from users' desktop activity. We're talking about installing software on desktops to record user actions and then centralize multiple user data for analysis. Yes, your security and IT officers just got an odd twitch when you read that sentence.
Recording users' desktop activity is a fairly invasive solution that requires a great deal of control. This activity requires additional time to configure and review to ensure that personal data, other secure information, and personal activity are not recorded. As soon as the data is recorded, additional effort is required to check the sequences of the recorded tasks and to organize them into processes. In contrast to process mining, there are no predefined processes.
Process Mining shows you the backend transactions while Task Mining gives you an overview of the desktop activity of the users in multiple applications. Both process mining and task mining create petri-net-like diagrams showing the volume flow over related tasks, the order of actions and variants within these flows. These two methods produce different levels of intelligence and each require separate steps to produce usable output. Process mining can be done continuously and monitor processes in the future, while task mining is generally not implemented as a continuous process improvement solution.
Accelerate RPA with task mining
When we expand automation to other areas of the business, we often hear that the company is too busy to spend time improving the process. A task mining tool is a potential solution to this problem and can produce good results to speed up RPA.
In terms of RPA, some of the best features of Task Mining are the ability to extract button-press-level actions from the recorded users, uncover variations in a process, generate actual metrics, and take screenshots of a defined process that are needed to create a process definition document (PDD).
A PDD has to specify exactly what the robot should do, step by step, so that it is not just based on screenshots. Additional knowledge of the process is still required, e.g. B. Understanding the business decisions made, timing, and other constraints. The analyst must continue to work with the SMB to flush out the full details before finalizing the PDD.
That sounds great! Count me in. Before taking your first step, it needs to be done in a manner similar to evaluating the ROI of a process for the task mining tool. Here are some important considerations:
Accept this type of tool from security and IT teams, and for change management, HR too
Configure for all editorial offices and personal transactions
Take the time to analyze the results for which SMB support is required to determine which tasks belong to which process
Give analysts and SMBs time to complete a PDD
With Task Mining, there is less disruption to business users and you can see the actual metrics and screenshots of their activity. This approach saves a few steps and provides more accurate metrics and a window into the reality of a process. However, the original challenge of spending time learning about a process in SMEs is not entirely avoided.
Want to win the gold medal
Process mining isn't really about providing process discovery benefits for an RPA program. However, if your company already has such a tool, you can use the process management and improvement analysis features to find automation opportunities. Task mining is very useful for displaying task sequences and their metrics, but does not generate an automatic PDD automatically. It helps you get there faster and offers broader coverage of processes.
Ultimately, you need to evaluate the time / cost benefits of a task mining solution. Think how well it scales and how long you need to keep it to complete your assessments – versus the resources it would take to achieve the same features and results. Whichever approach you take, you need to know your company. The tools can't tell you where to start. Do your diligence and make sure you have a good plan, and most importantly, make sure you can demonstrate value.
Damian Gomes, head of delivery, robustness
April 12, 2021