How RPA Can Help Your Enterprise Save Money
Robotic process automation promises to optimize a number of routine business tasks. Here's what you need to know about this transformation technology: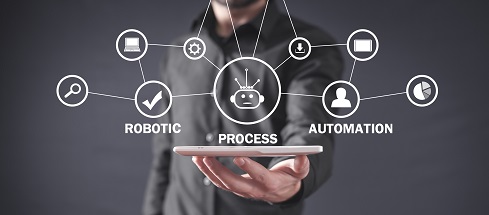 Image: Andranik – stock.adobe.com

Don't be fooled by the name. Robotic Process Automation (RPA) is in no way related to physical robots. Technology, on the other hand, has everything to do with automating manual, rule-based, and other repetitive business activities.
An RPA software robot never sleeps or makes mistakes. For companies in a wide variety of fields, particularly financial services and healthcare, RPA has become an extremely attractive and cost-effective IT initiative.
The RPA software automatically performs routine, repetitive, and mostly transactional tasks. "It transfers physical work to machines that can run around the clock without errors," explained Monika Wilczak, Managing Director for Artificial Intelligence at EY Consulting. Because RPA is rule-based and deterministic, it is usually most effective when assigned to high-volume, standardized, mature processes. "The main goal of RPA is to streamline and optimize processes with the benefits of increasing productivity, speeding up cycle times, reducing costs, improving operational efficiency, and improving quality," she noted.
Monica Wilczak, EY Consulting
With RPA, users can also connect different business systems that were never designed to interface with one another. "This can be extended to paper-based or voice-based business processes," said Ken Weilerstein, independent analyst at The Analyst Syndicate and former Gartner vice president of research. RPA also enables organizations to expand and change the functionality of business systems without committing to an expensive and time-consuming redesign. "When businesses need to scale quickly, RPA can automate manual work processes faster and more cheaply than hiring and training new employees or outsourcing work," he said.
Nearly 30% of the human effort involved in managing and processing documents is repetitive, tedious, and can be reduced to simple-to-follow, easy-to-automate steps, said Sridhar Tayur, professor of operations management at Carnegie Mellon University's Tepper School of Business. "RPA has been around long enough to be ready for mass adoption."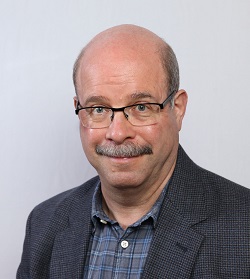 Ken Weilerstein, The Analyst Syndicate
The market
RPA applications span industries, regions of the world, and the public and private sectors. Typical users are the finance, procurement, sales, customer service and human resources departments. "The benefit is greatest for [departments] with complex processes or numerous business systems, "said Weilerstein.
Given the potential for increasing productivity and reducing costs, it is not surprising that sales of RPA software are booming. "There are now over 200 companies in the RPA market," said Craig Le Clair, vice president and principal analyst for technology research firm Forrester. "Technology leaders like Microsoft, SAP and recently IBM have bought in," he said.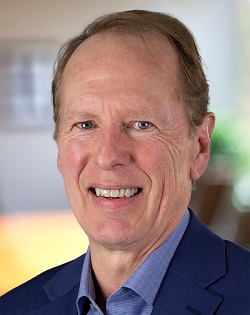 Craig Le Clair, Forrester
Large software companies will likely continue to track down RPA providers. "Customers want RPA, and this is an opportunity for business systems vendors like ERP and CRM [tools]Weilerstein, in order to keep the customers' share of the wallet, "also protects them from being withdrawn from circulation when customers take on RPA projects."
Attractive properties
Automation tools like RPA are particularly valuable in times of crisis, for example with the current COVID-19 pandemic. "Many companies have accelerated their automation investments to make systems more resilient, remove application and infrastructure bottlenecks, and free up staff to focus on higher priority issues," said Manish Sharma, group chief executive of managed services company Accenture Operations.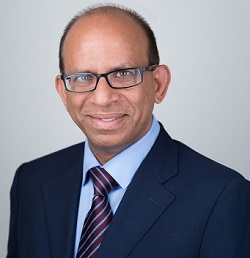 Manish Sharma, Accenture Operations
"When employees won't be in the same office [or] If you're going back to a physical office but working from home, it's even better to plan, streamline, and automate the end-to-end process, "added Tayur.
RPA is best suited to automate measurable, repeatable, predictable, and transactional work, Sharma said. "If automation enables humans to deliver the highest strategic value, this is the future of work."
RPA can also be expanded with other new technologies such as cognitive automation, which gives robotic processes intelligence and takes repetitive activities to even higher levels of performance and accuracy. "Smart automation applications are … transformative and focus on business performance with a more holistic approach," said Wilczak.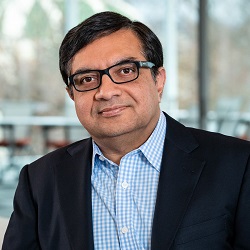 Sridhar Tayur, Tepper School
Irrational enthusiasm?
While there is little doubt that RPA is an effective technology, there is also growing concern that the market is overheating. "Some executives suggest that business profits have been overestimated and support costs have been undervalued," said Le Clair. He found that 25% of the companies Forrester contacted questioned the ROI of their original investments. "In general, organizations have underestimated the staff they would need to support RPA," he said. For example, many organizations have failed to consider the expansion of strike teams or centers of excellence (CoEs) required to make RPA governable and a solid business investment. "The cost of maintaining code, wrestling with bugs, customizing bots to modify applications, and managing operations have also exceeded expectations," added Le Clair. On average, the average bot utilization was below 25%.
Who buys?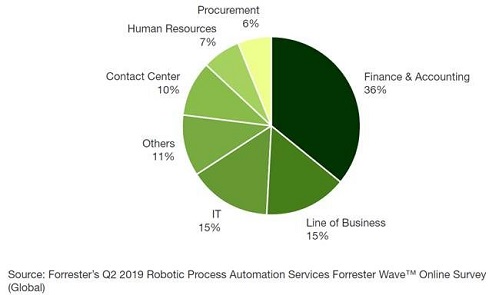 Wilczak recommended that companies should take a system-wide perspective before implementing RPA. "It's important to develop an RPA strategy that aligns with business strategy and sees robotics as part of a transformation program, not as a collection of automations that are applied to fragmented use cases," she said. "It's also important to make sure that the program is being run by business, not IT, and that you are through with the business case that shows quantified benefits that are to be achieved."
Organizations can quantify planned RPA savings by creating a detailed cost overview of the business processes planned for automation. "Not only do you need to look at the opportunity through the lens of the task, but also consider an end-to-end process and then calculate the potential savings that can be made with automation by quantifying it against the human cost "said Wilczak. "It's about thinking holistically about technology, business, culture, people and change management," she concluded.
For more information on RPA in the enterprise, see the following articles:
Company manual for the automation of robotic processes
Automation and training of business processes with RPA, AI and ML
3 steps to deploy robotic process automation
John Edwards is a seasoned business technology journalist. His work has appeared in the New York Times, Washington Post, and numerous business and technology publications including Computerworld, CFO Magazine, IBM Data Management Magazine, RFID Journal, and Electronic … View Full BioWe look forward to your comments on this topic in our social media channels or [contact us directly] with questions about the website.
More insights
April 7, 2021