Freelancer Punia held at Singhu protest site granted bail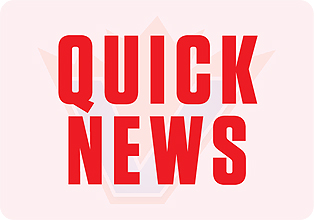 New Delhi: Punjab and Haryana farmers protest on the Singhu border against new farm laws in New Delhi on Sunday, January 31, 2021 (Photo: Qamar Sibtain / IANS)
New Delhi (IANS): A Delhi court Tuesday granted bail to the freelance journalist Mandeep Punia, who was arrested last week while covering the violence at the farmers' protest area in Singhu, on the Delhi-Haryana border.
Police arrested Punia on Saturday after allegedly misbehaving towards a station house officer at the protest site. Police claimed he was moving through roadblocks and barricades when the alleged incident occurred.
Satvir Singh Lamba, Chief Metropolitan Magistrate, granted him bail under certain conditions, stating that the alleged scuffle took place around 6:30 p.m., but the FIR was registered at 1:21 p.m. the next day.
"Furthermore, the complainant, victims and witnesses are only police officers. Therefore, there is no way that the accused can influence any of the police officers. If the accused continues to be held in judicial custody, there is no compelling purpose, "the court order said.
The Chief Metropolitan Magistrate said it was a well-established rule of law that "bail is a rule and prison is an exception".
"In view of the totality of the facts and circumstances of the present case, he is therefore entitled to deposit a bail on bail."
Punia was saved on the condition that he would not jump on bail, appear regularly in court and not leave the country without prior approval from the court.
He was also asked not to indulge in any similar or other criminal offense or manipulate evidence if released on bail.
Punia's lawyer alleged that his client was "wrongly involved" in the case and that he was merely performing his duties at the protest location.
On the other hand, the additional prosecutor refused the bail on the grounds that the charges against the accused were serious.
It has also been alleged that the defendant could re-incite the demonstrators and cause trouble and obstruct the investigation with a group of diverse people at the protest location.
March 30, 2021